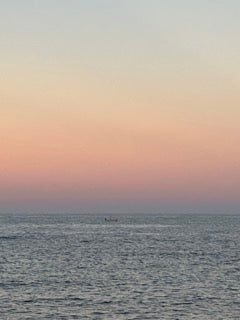 A Luxury Day at Coccaro Beach Club
Are you in need of a little rest and relaxation? Look no further than the exclusive beach club that has it all! With its stunning views, delicious food, and top-notch service, this is the place to be for a day of pure luxury.
What Makes this Beach Club So Special for us?
First and foremost, let's talk about the food. This beach club is known for its incredibly fresh seafood, straight from the sea. From mouthwatering fish to delectable shellfish, you won't find a better place to satisfy your seafood cravings. And the best part? The food is served on the beach, so you can enjoy your meal with your toes in the sand.
But it's not just the food that sets this beach club apart. The service here is truly on another level. The staff is incredibly friendly and goes above and beyond to make sure you have everything you need. Need a beach towel? They've got you covered. Want a refreshing cocktail? They'll whip one up for you in no time. Whatever you need, they're there to make your day as enjoyable as possible.
When you arrive at the beach club, you'll be greeted with a beautifully decorated space that exudes exclusivity. The beach is pristine, perfect for a refreshing swim in the crystal-clear waters. And if you prefer to lounge in style, there are plenty of beach chairs and daybeds available for your comfort.
As the day turns into evening, the beach club transforms into a lively cocktail bar. Sip on your favorite drink while enjoying the breathtaking sunset. It's the perfect way to end a day of relaxation and indulgence.
Now, you might be thinking, "This all sounds amazing, but is it worth the price?" And the answer is a resounding yes. While it may be a bit on the expensive side, the experience you'll have at this beach club is truly priceless. The combination of the stunning location, top-notch service, and delicious food make it a must-visit destination.
So, if you're looking for a place to unwind and treat yourself to a day of luxury, look no further than this exclusive beach club. It's the perfect spot to relax, enjoy some delicious food, and soak up the sun. Trust us, you won't be disappointed!
Coccaro Beach Club
Strada Provinciale 90
72015 Savelletri (Brindisi) Puglia Italy
https://www.coccarobeachclub.it/en/home/