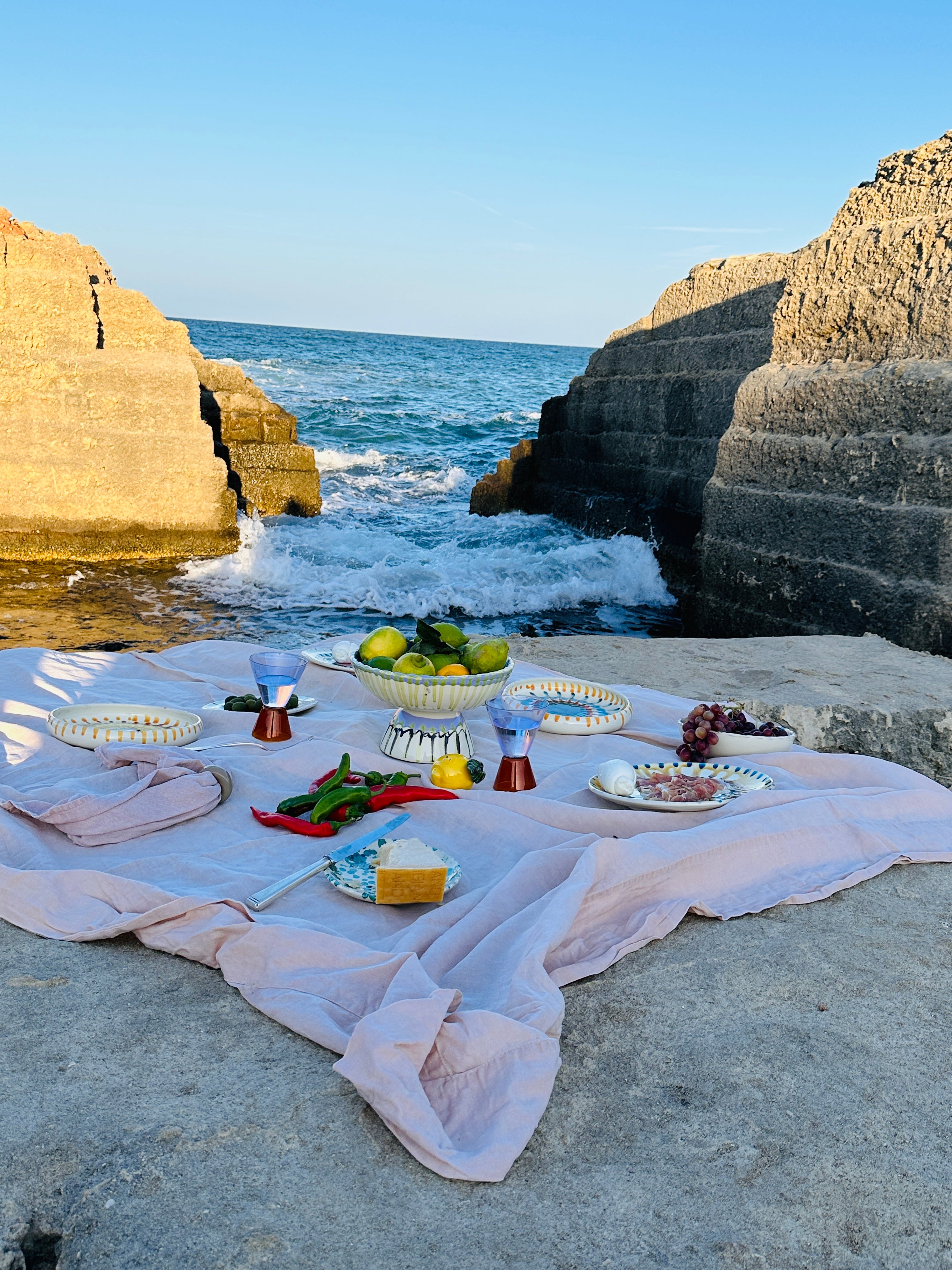 Top Secret Picnic Place spotted by the Riviera's
Where Time Stands Still: The Old Quarry
Imagine a beach surrounded by towering cliffs, where crystal-clear turquoise waters gently lap against the shore. This is no ordinary beach; it's a piece of history. The Romans once mined tufa here, a type of volcanic rock, many years ago. Today, the remains of the old quarry provide a unique and picturesque setting for a day of relaxation and adventure.
Dive into the past as you take a refreshing swim in the very place where ancient Romans once toiled. The tufa deposits in the region of Puglia have shaped the architecture of many coastal towns, including Monopoli. The stone blocks that were once extracted from the coast have now created a natural swimming pool, inviting you to immerse yourself in history.
Looking for the perfect spot for a beachside picnic? Look no further! The old quarry offers a tranquil setting surrounded by breathtaking cliffs. Spread out your blanket, unpack your delicious treats, and enjoy a leisurely meal with the sound of the waves as your soundtrack. It's a picnic experience like no other.
As you explore the old quarry, keep an eye out for hidden treasures. The remnants of the Roman mining activities have left behind fascinating rock formations and caves waiting to be discovered. Take a stroll along the shoreline and let your curiosity guide you to these hidden gems
Getting to this secret paradise is an adventure in itself. Follow the coastal road from Monopoli to Savelletri, Park your car and prepare for a short hike down to the beach. Trust us, the journey is worth it!
So, if you're looking for a unique beach experience that combines history, natural beauty, and a touch of mystery, make your way to the hidden gem near Monopoli. Dive into the past, enjoy a picnic in paradise, and uncover the hidden treasures of the old quarry. It's a place you'll never forget!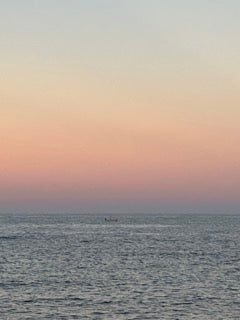 A Luxury Day at Coccaro Beach Club
Are you in need of a little rest and relaxation? Look no further than the exclusive beach club that has it all! With its stunning views, delicious food, and top-notch service, this is the place to...
Read more
A Harmony of Lights, Flavors, and Traditions The winter atmosphere carries a refreshing chill, towns are adorned with sparkling lights, and the scent of roasted chestnuts and mulled wine gently dri...
Read more