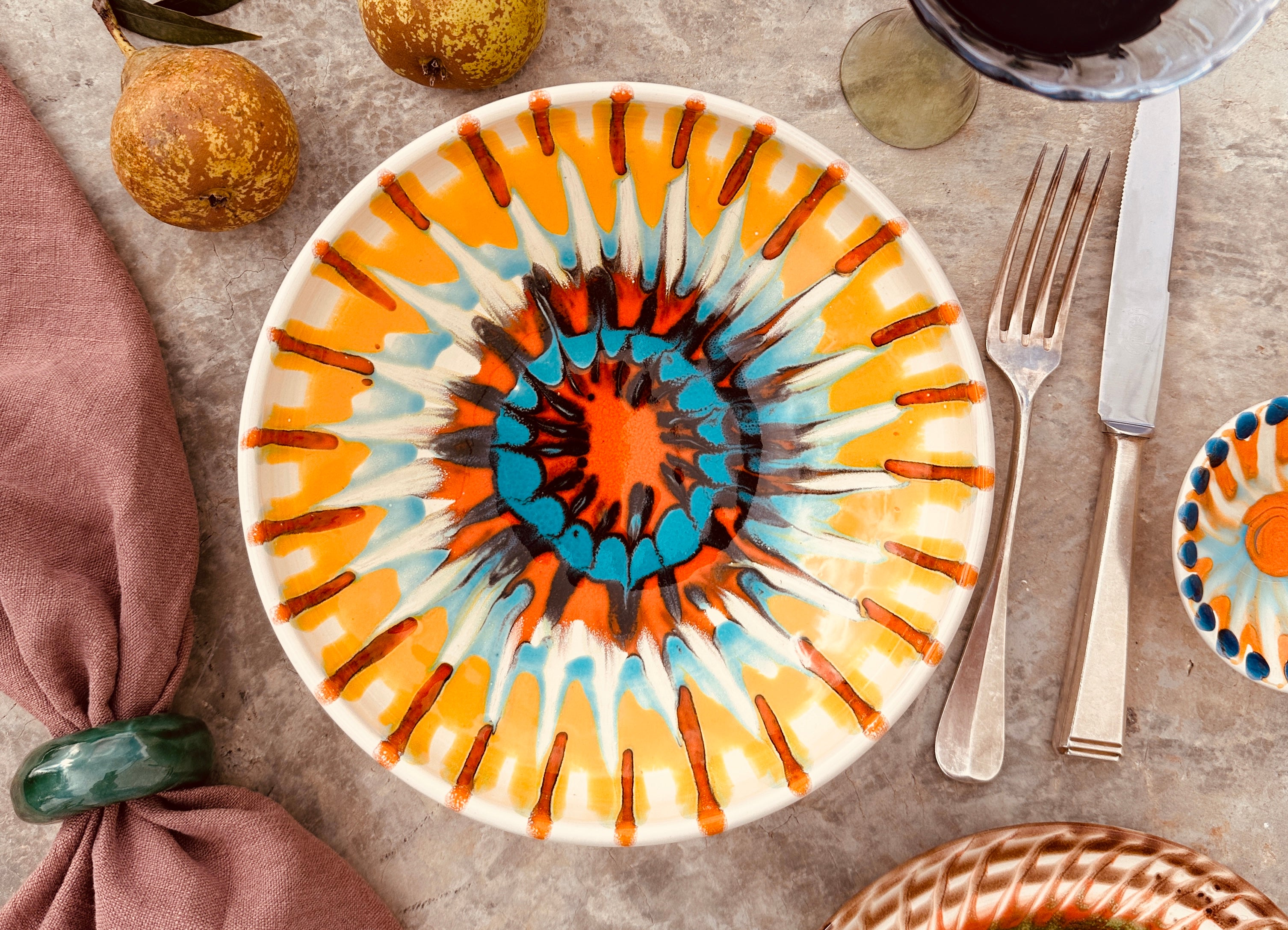 MADE IN ITALY
SUNKISSED TABLEWARE
STUDiO RiViERA tableware is handmade with love, heart and tradition by skilled artisans in Bella Italia.
Each piece is one-of-a-kind and unique.
Discover the Artistry
The artist at work
All of our PSYCHODELIC patterns are one-of-a-kind creations, meticulously crafted in a highly creative ceramic atelier located in Southern Italy. Each pattern is a unique masterpiece.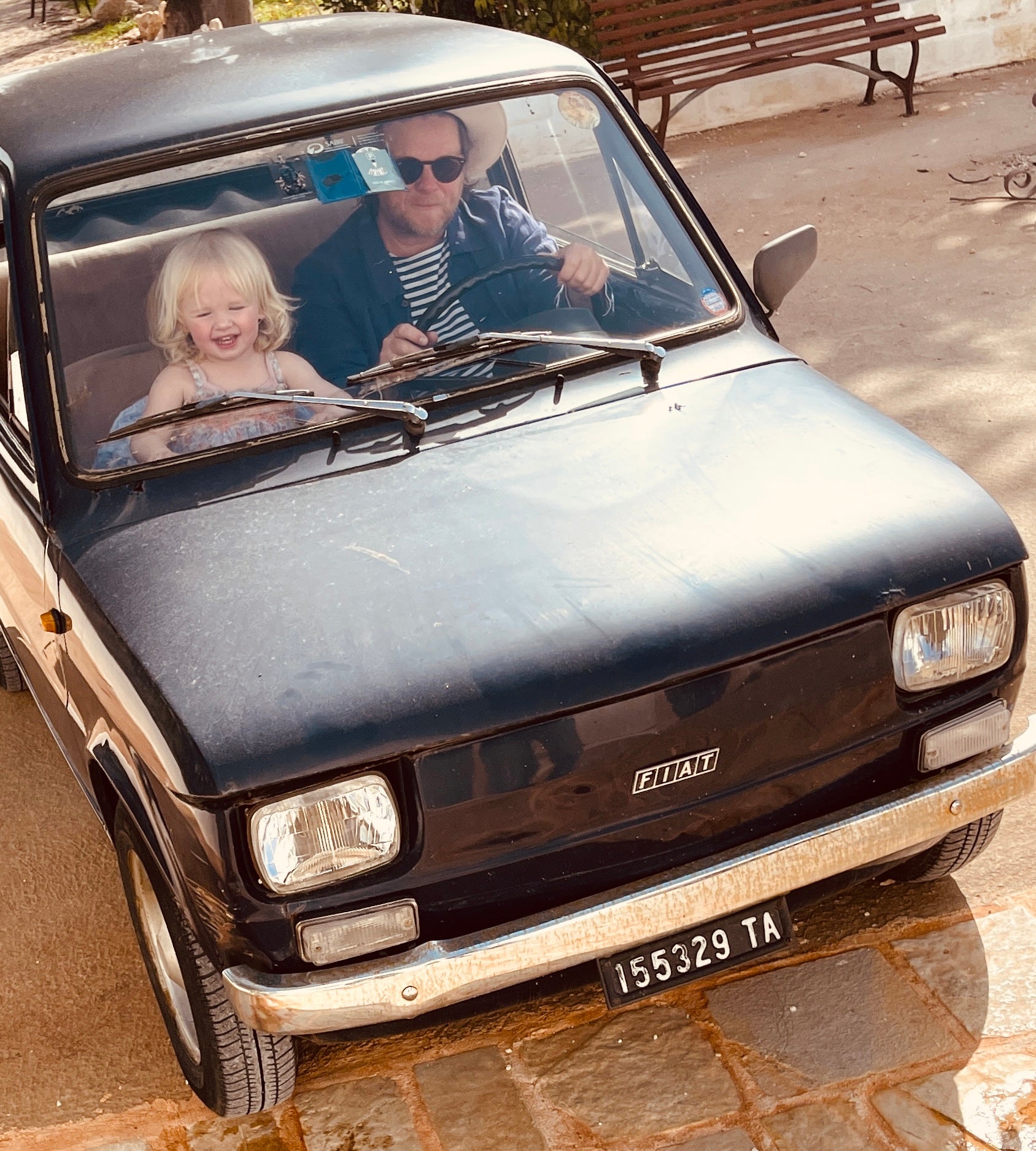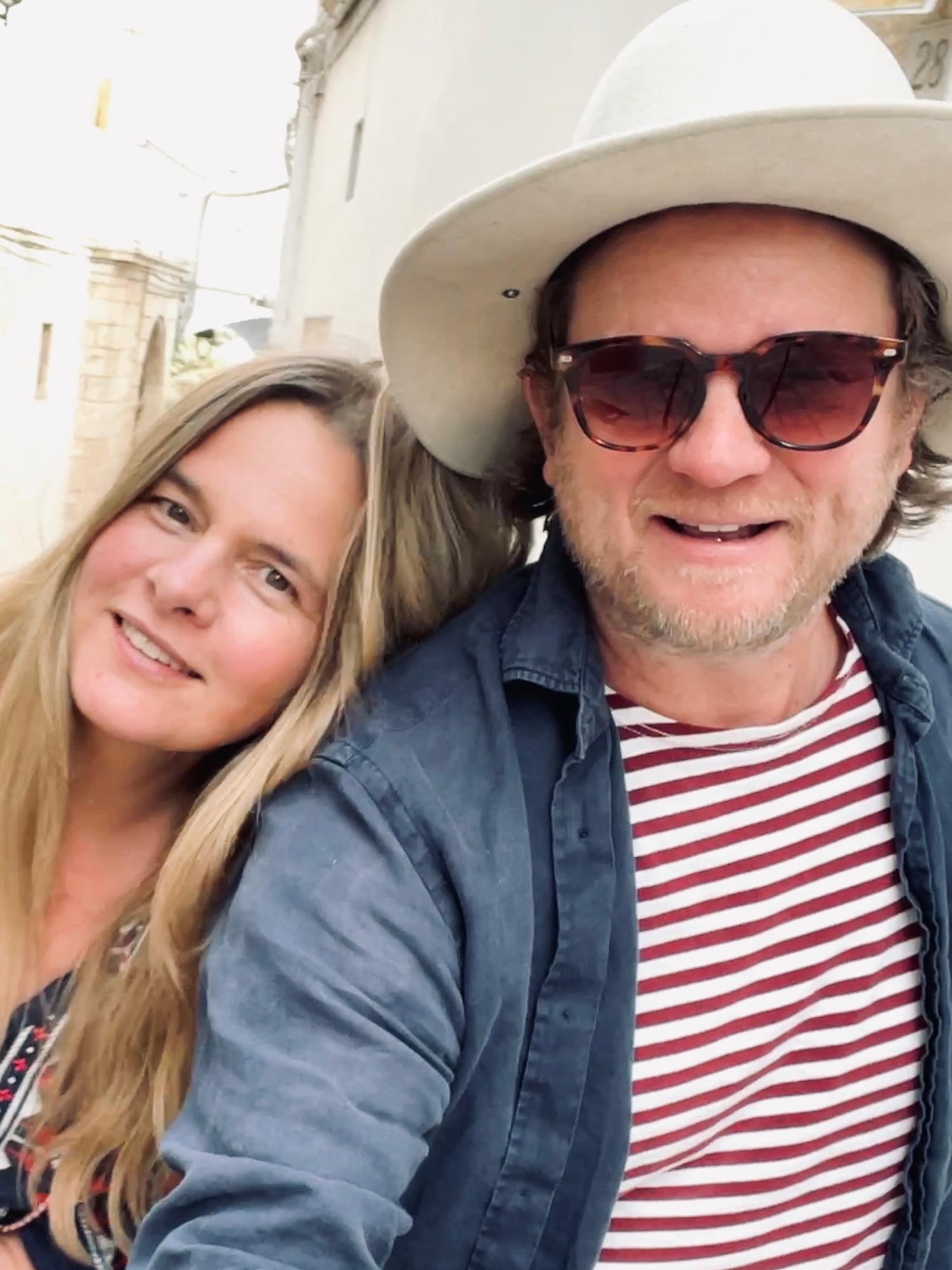 It´s a family affair
The Riviera´s
In 2021, we joyfully established STUDiO RiViERA and have been living our dream in Italy (and Germany) with our three children and a dog ever since. Our love for interior design, architecture and a serendipitous meeting with our talented ceramic artist filled us with happiness and inpired us to create STUDiO RiViERA.
Inspiration
Tablesetting
The combination of fresh colors, joyful artworks and eclectic PSYCHODELIC patterns is something we absolutely adore. It´s a joyful and vibrant mix and match.
Artisanmade
Pottery Craftmanship
Our ceramics are handcrafted with love, heart and tradition in a charming little atelier in Southern Italy. This is a place where time seems to stand still, allowing the artisans to immerse themselves in theier creative process with unwavering enthusiasm. We are truly inspired by the vibrant atmotsphere and the genuine passion they infuse into every single piece they create for STUDiO RiViERA.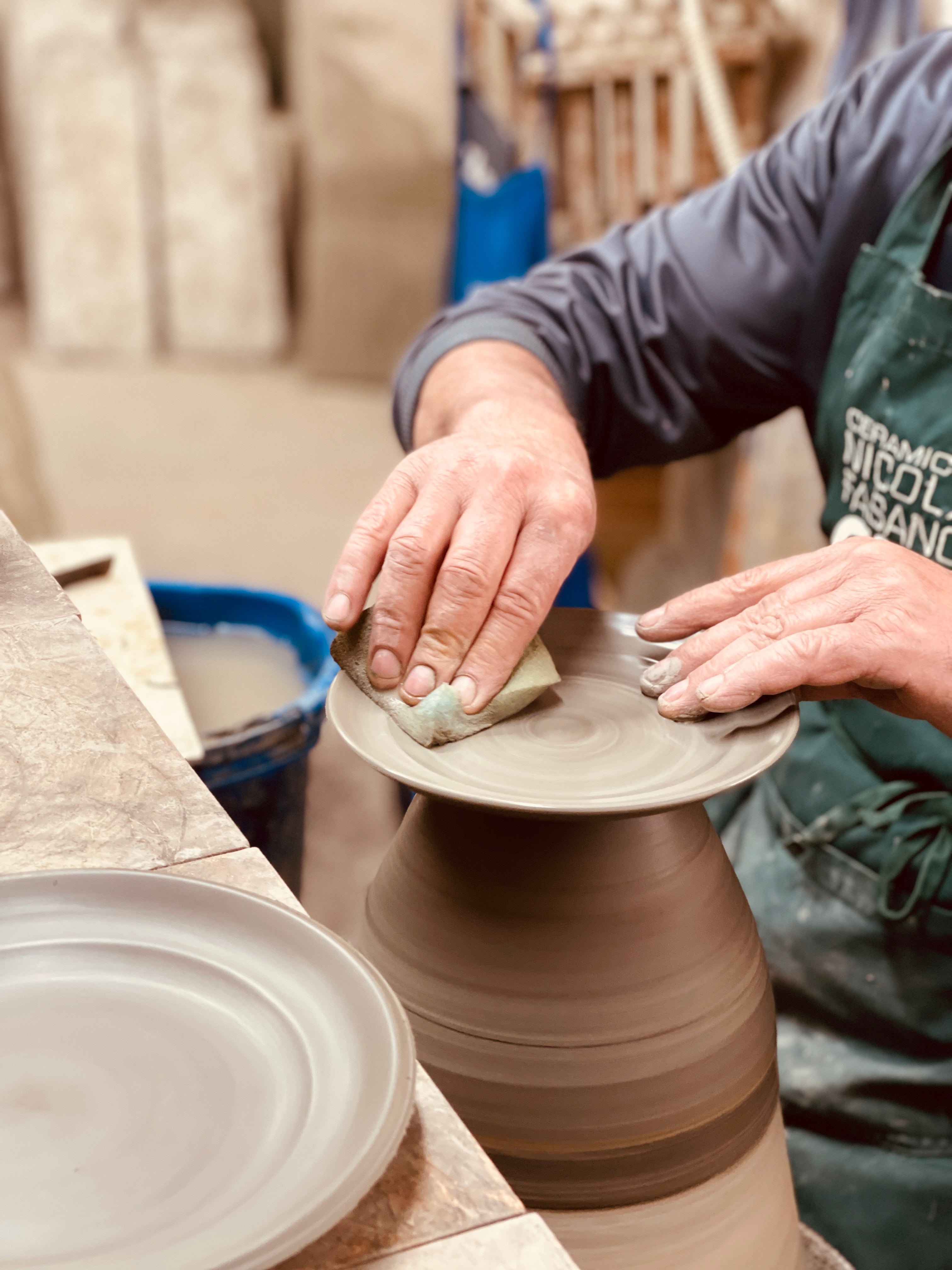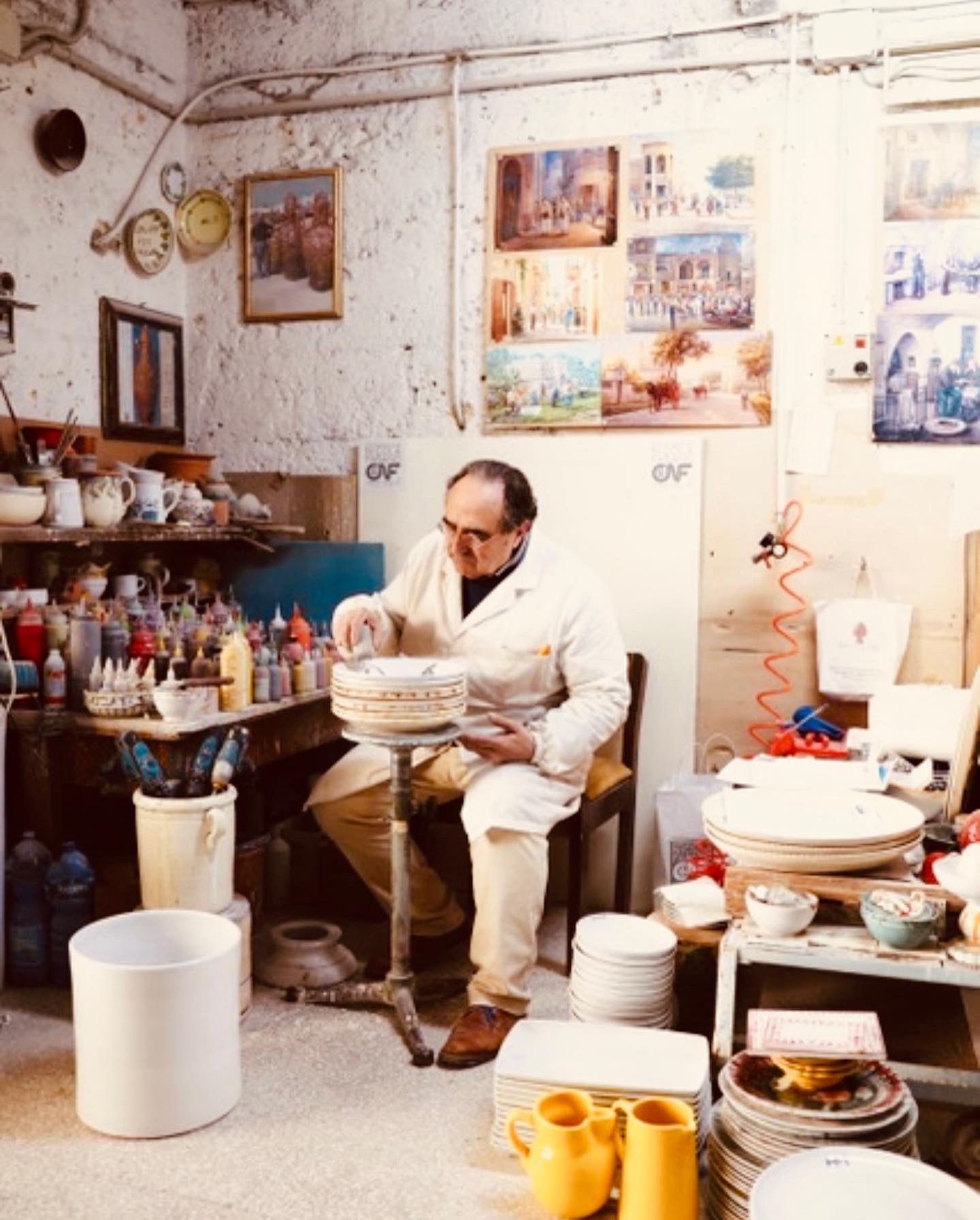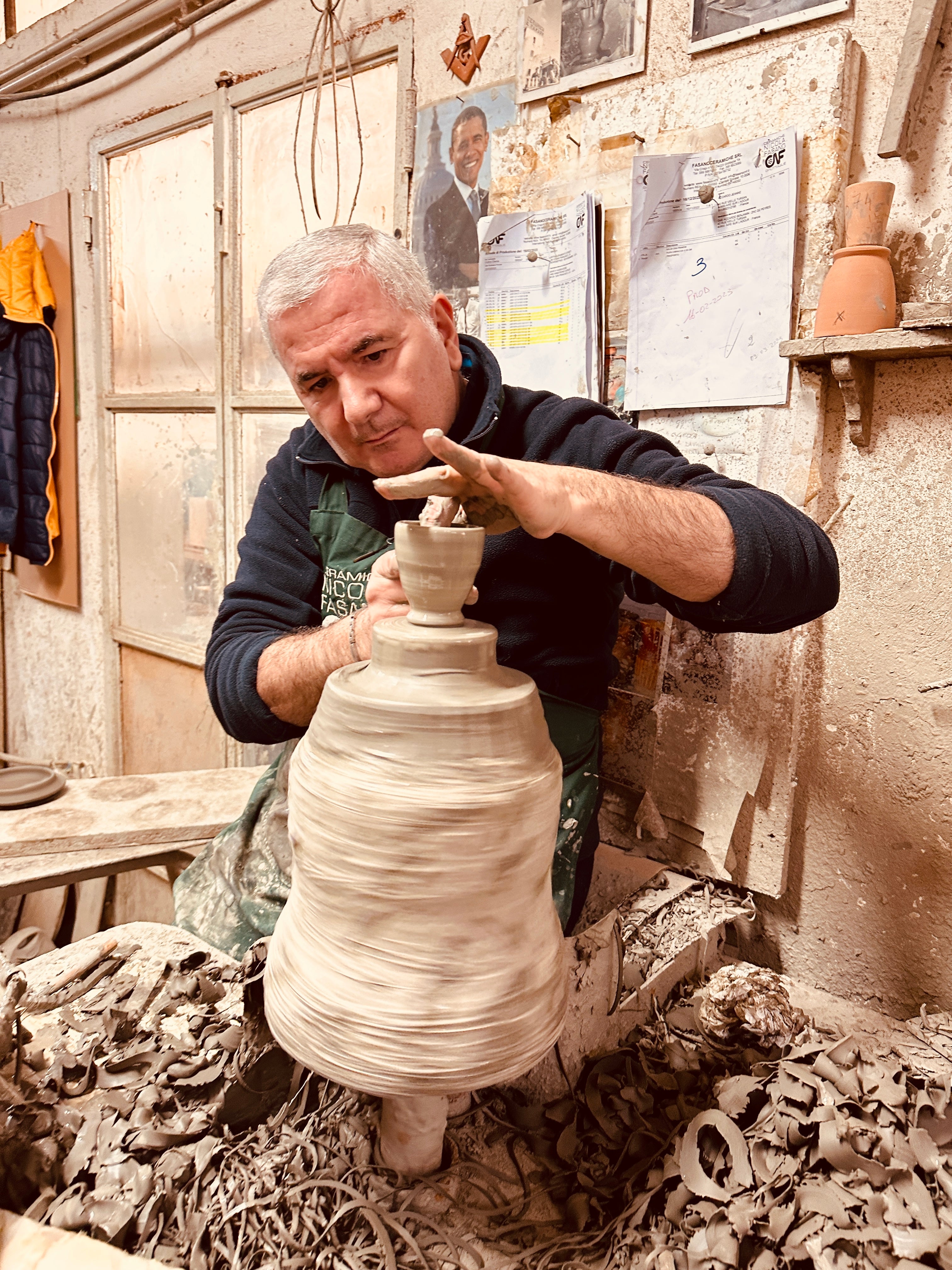 Weekly Favourite
Experience the beauty and craftmanship of this handmade 100% Linen Tableclothes. Made from unique, over 100-year-old handwoven vintage linen, the texture and feel are truly one-of-a-kind. Extremely durableand mashine washable at 90 degrees. We also offer matchings napkins. This unique product is thoughtfully designed and skillfully created, adding a delightful blend of elegance and functionality to any table-setting.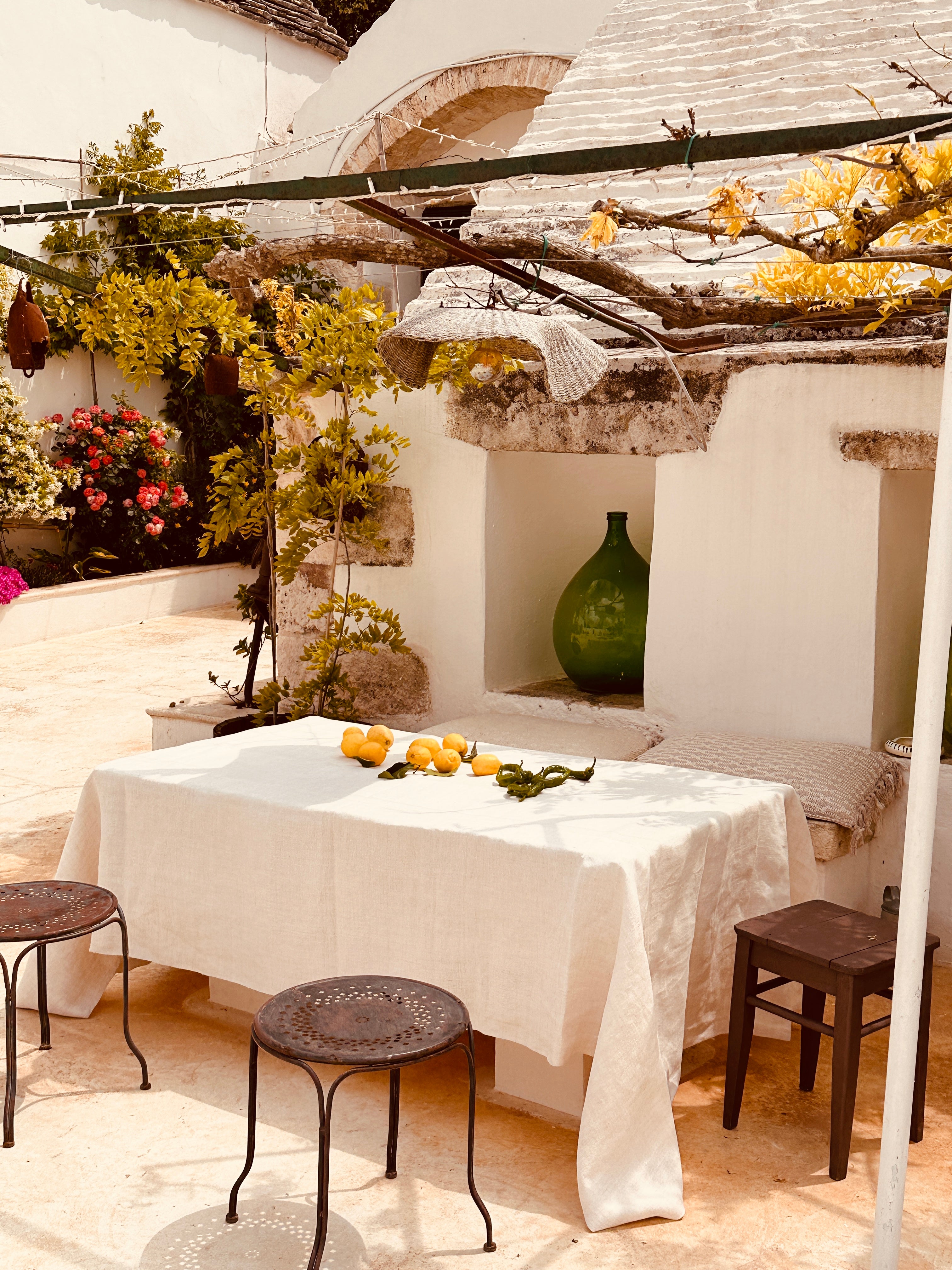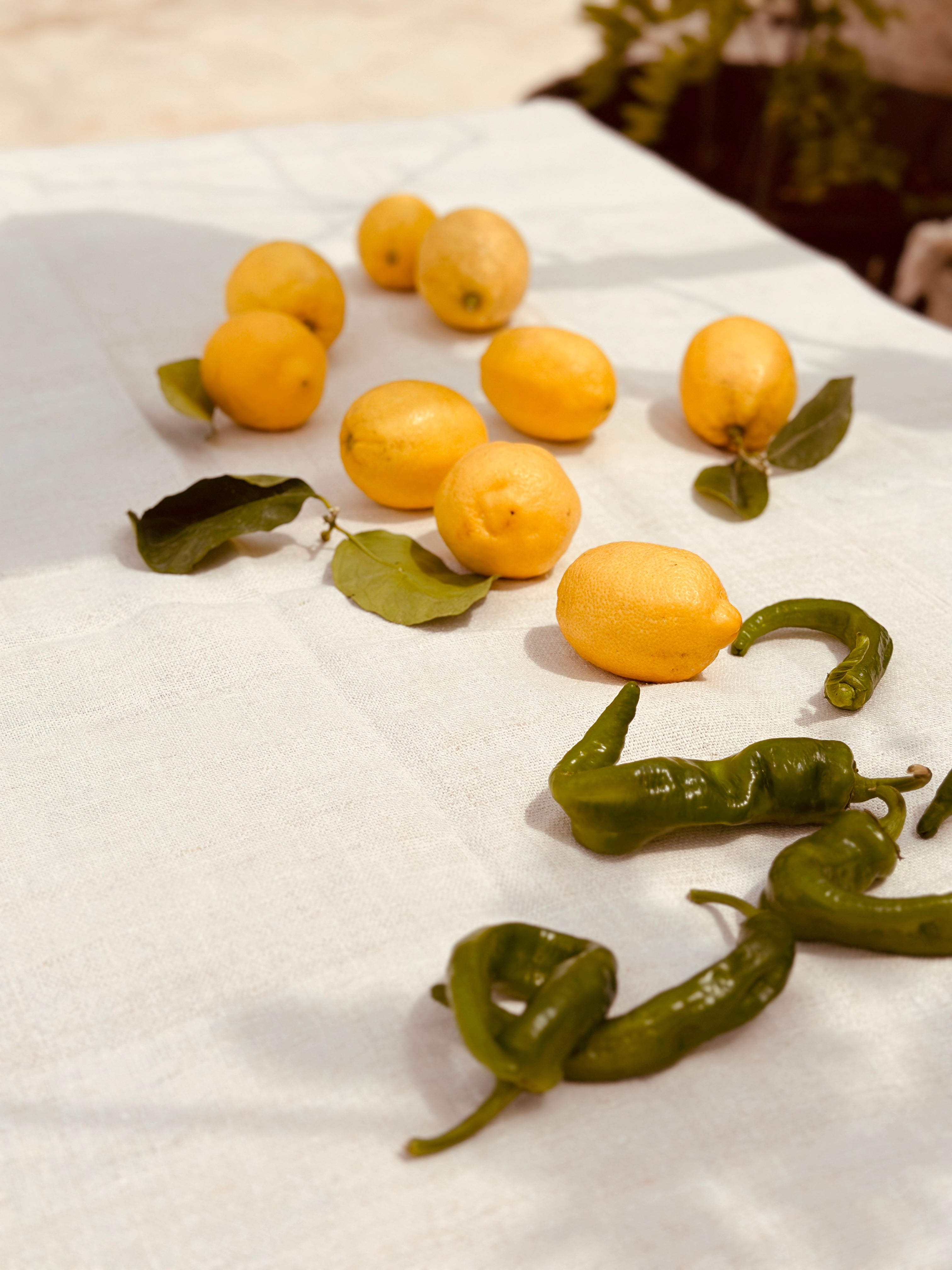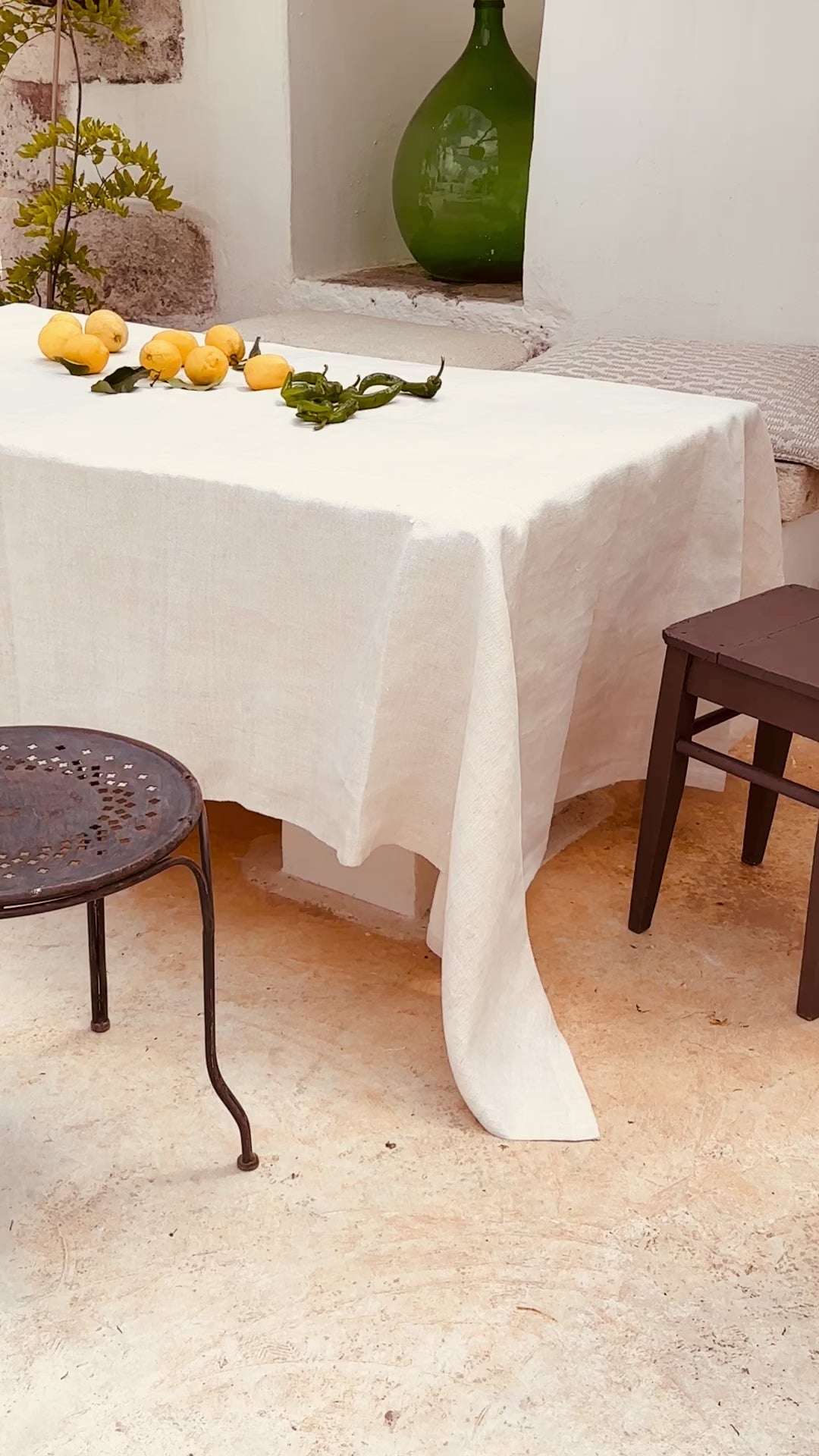 Sale price

€488,00
Regular price
(/)
---
Pickup available at Simssee
Usually ready in 24 hours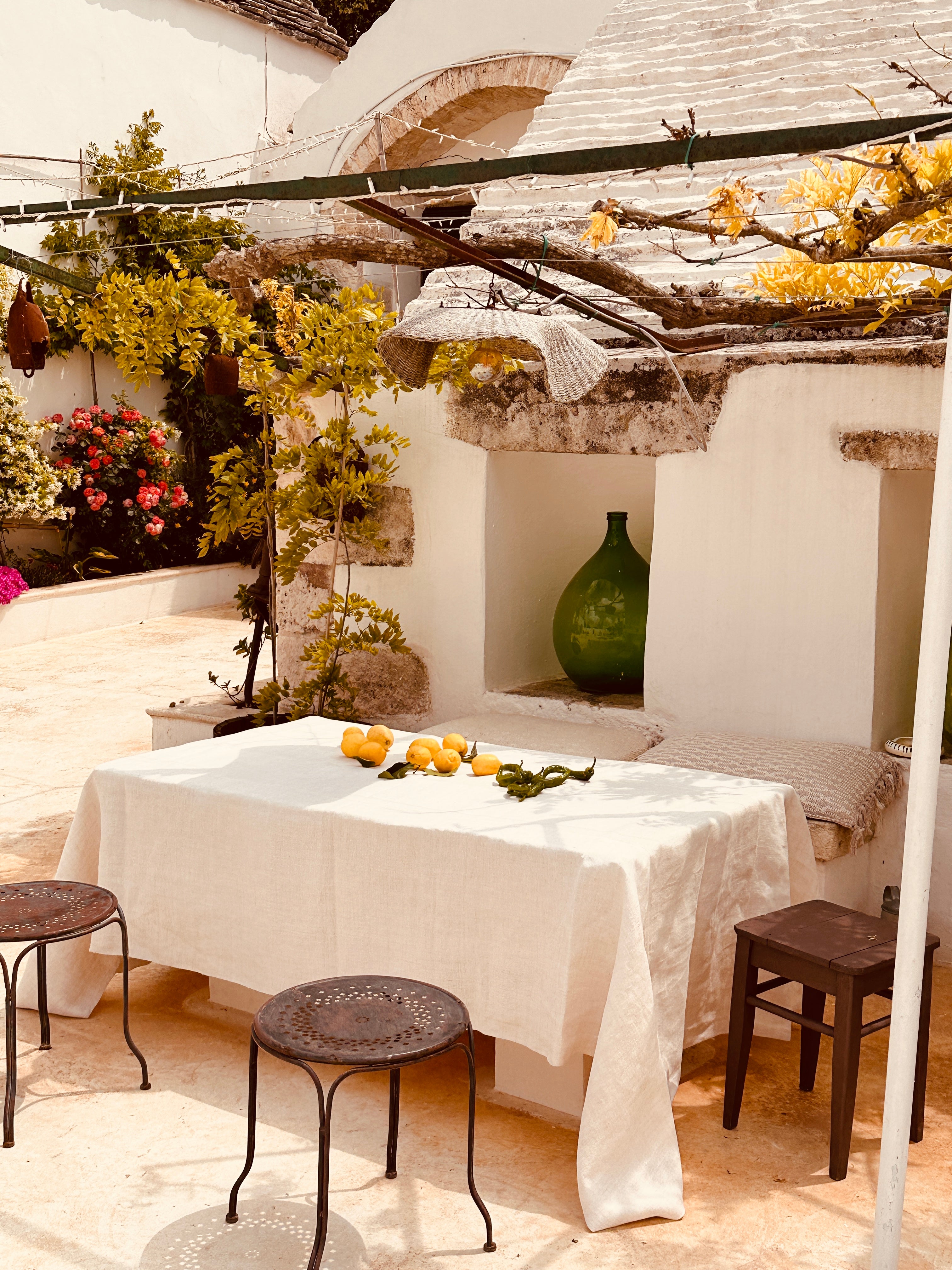 Linen Tableclothes "Tovaglia" Special
Simssee
Pickup available, usually ready in 24 hours
Atelier View
A day with Mrs. Riviera at the atelier in Puglia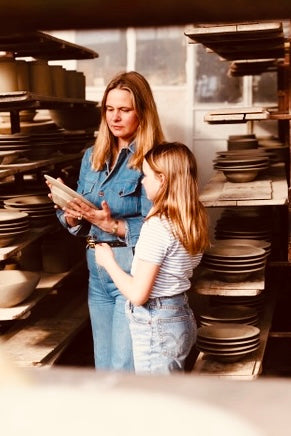 Close to the Product
My daughter Philo and I absolutely adore to have a first look on the newly pottered and slightly air-dried plates. It brings us so much joy to see the progress and potential in each piece.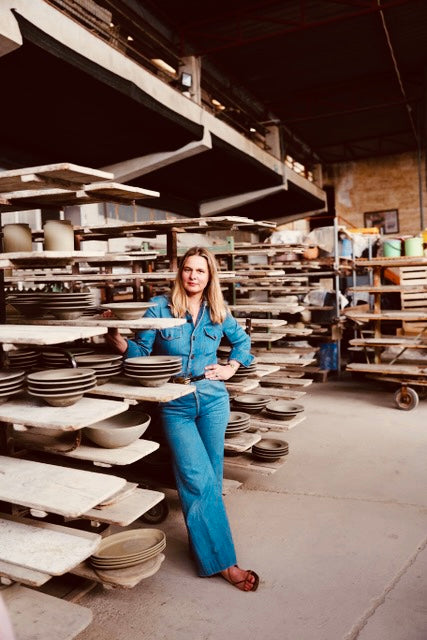 Mindful approach
Here I stand in the atelier of our ceramicist, surrounded by our new collection laid out to dry for a couple of days. It´s an exciting sight to see the progress and transformation of each piece as they slowly dry and take shape. Without any haste. It´s a reminder for me to slow down and savor the process, understanding the care and attention to detail of each step that goes into creating something truly special. With patience and mindful approach.
Traditional Techniques
Our ceramics are crafted using traditional craftmanship, passed down from generation. For example: They use an olive tree branch to create the Schizzato dots, adding a unique touch to each piece. It´s a beautiful blend of tradition and creativity, resulting in truly special and one-of-a-kind ceramics. And it´s so fascinating to see how much effort and skill goes into creating such a seemingly effortless aesthetic.
Intensive Colors
The selection of colors and combinations is a truly special part of our collection development. We carefully choose colors that are bold, vibrant and evoke a sense of richness and deepth. It´s a meticulous process of finding the perfect hues and experimenting with different combinations to create a harmonious and timeless aestetic. They bring a dynamic and powerful element to our collection, making each piece a statement of artistry and style.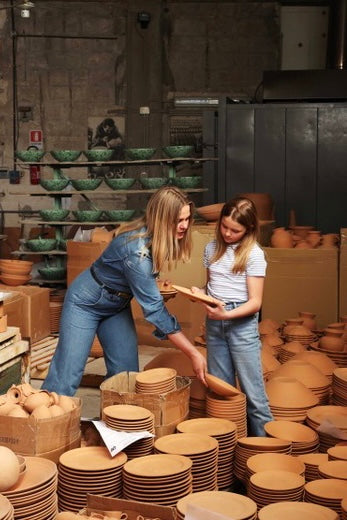 Quality Check
We deeply value the quality of our products and strive to offer you the very best. With great care and attention to detail, we meticulously inspect each and every piece before it is sent to you. Our commitment to delivering a high-quality product rooted in our desire to provide you with a durable and long-lasting item that will bring you joy for years to come.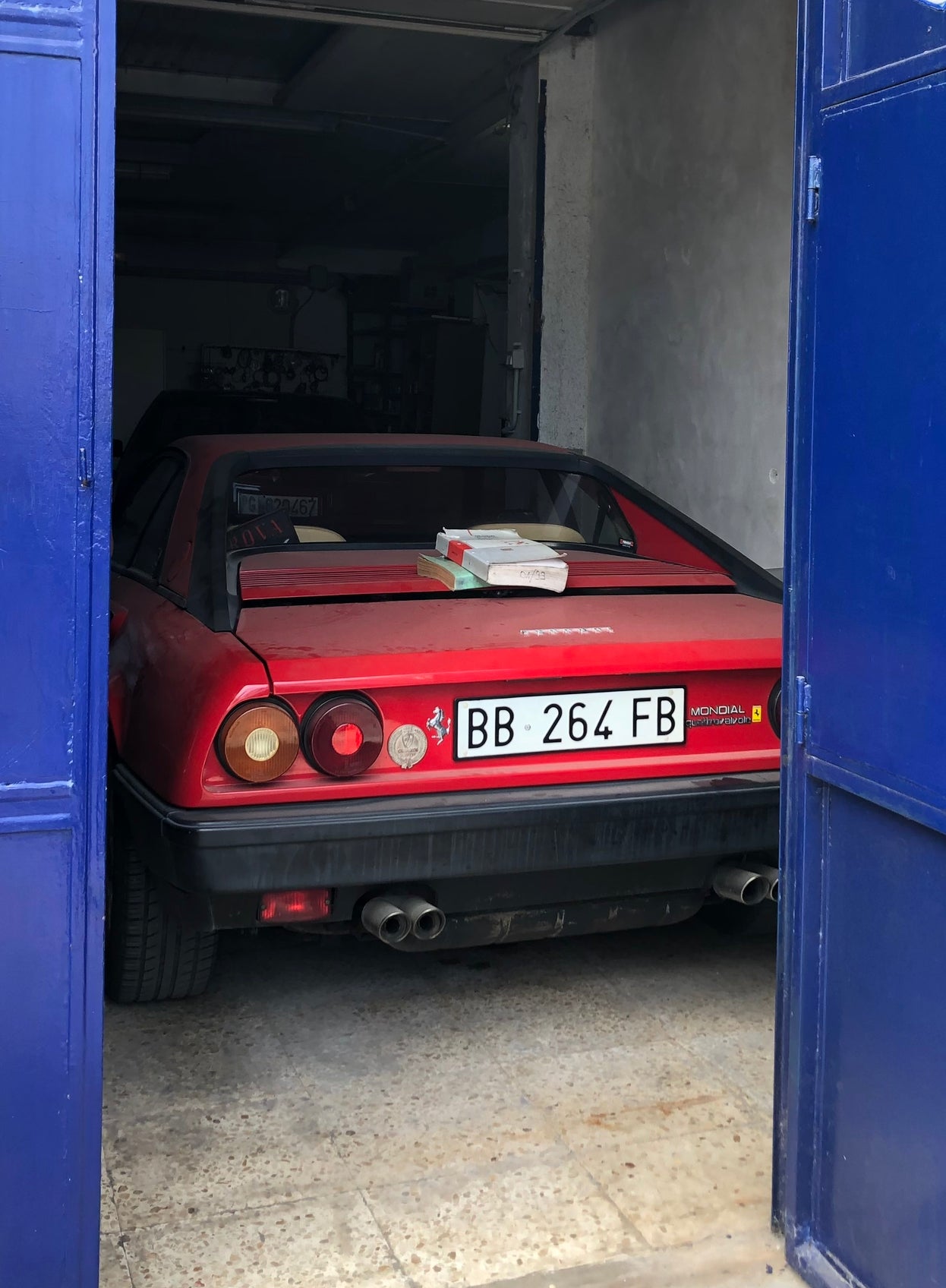 Delivery Service
Worldwide Shipping
We offer delivery within Europe within three working days by UPS. For worldwide shippings, please feel free to contact us by mail and we will assist you with the arrangements. info@studioriviera.de
Blog
Diary Notes from Italy
Embark on a joyful journey into the world of the RiViERA´s in southern Italy with exclusive insider travel tips and delighful insides.
A Harmony of Lights, Flavors, and Traditions The winter atmosphere carries a refreshing chill, towns are adorned with sparkling lights, and the scent of roasted chestnuts and mulled wine gently dri...
Read more
Ciao
Nice to see you
How lovely to see YOU here. We send warm greetings from Italy and are delighted to offer you any assistance or advice you may need. Feel free to reach out to us for any kind of guidance or questions.
info@studioriviera.de
Bring the mediterranean
Sunshine
to your table at home